The NEWEST way to LIGHT UP THE WILD!
It's called the Light Link and it's a lighting solution that adapts to just about any scenario you can throw its way.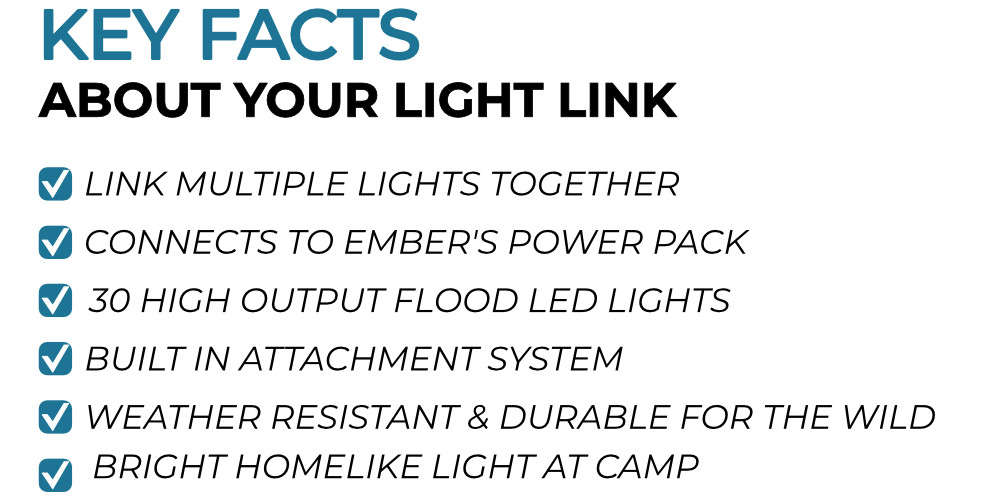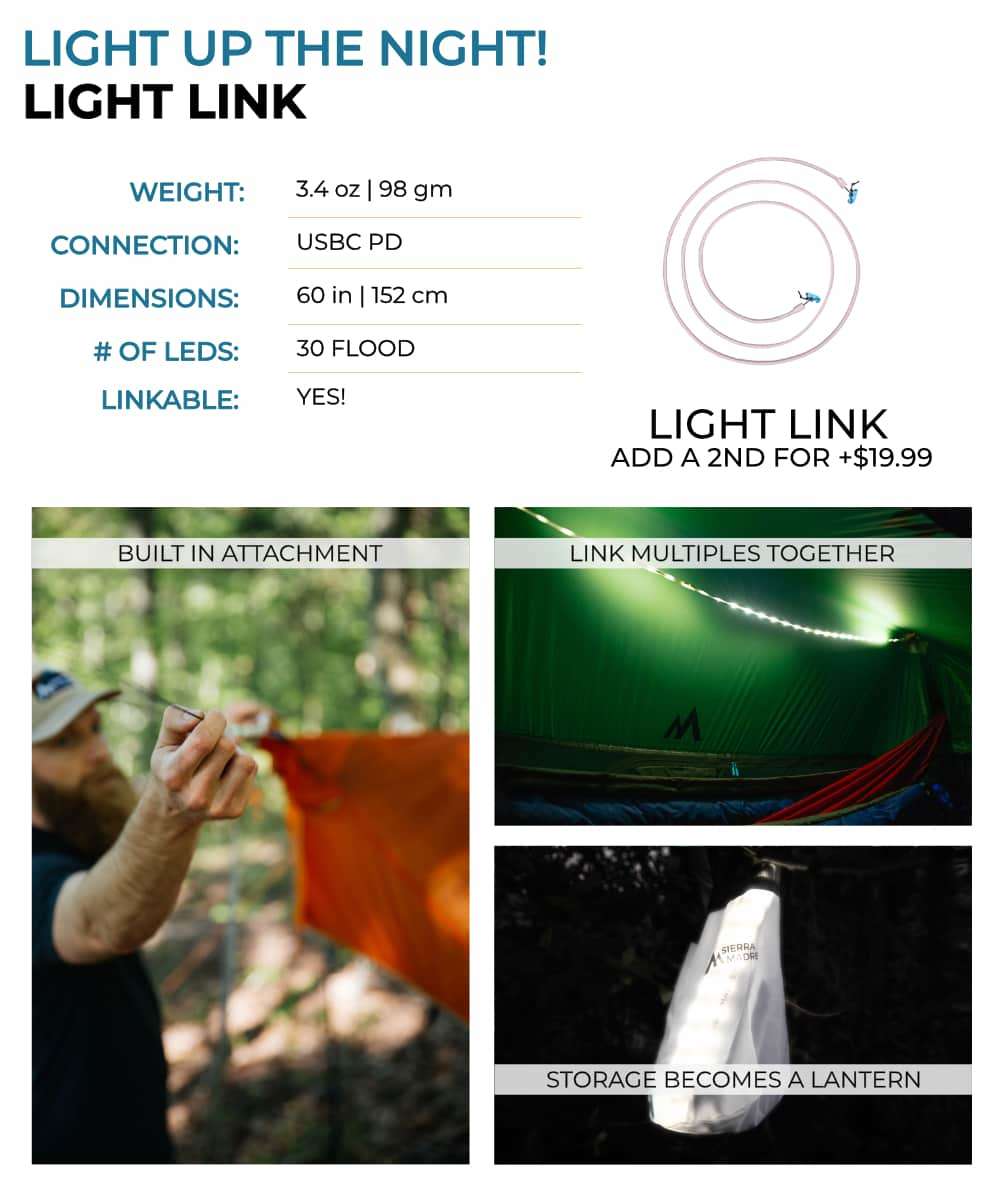 Light Link is packable, portable, and it conforms to your pack instead of hogging precious space


Built-in elastic bands at both ends allow you to quickly and easily hang the Light Link anywhere it's needed


The 30 L.E.D flood lights use minimal energy, produce no heat, and provide over 20 hours of light when paired with the Sierra Madre Power Pack UL or Power Pack XL.


It's weatherproof and durable so you'll have light even when you get more adventure than you bargained for!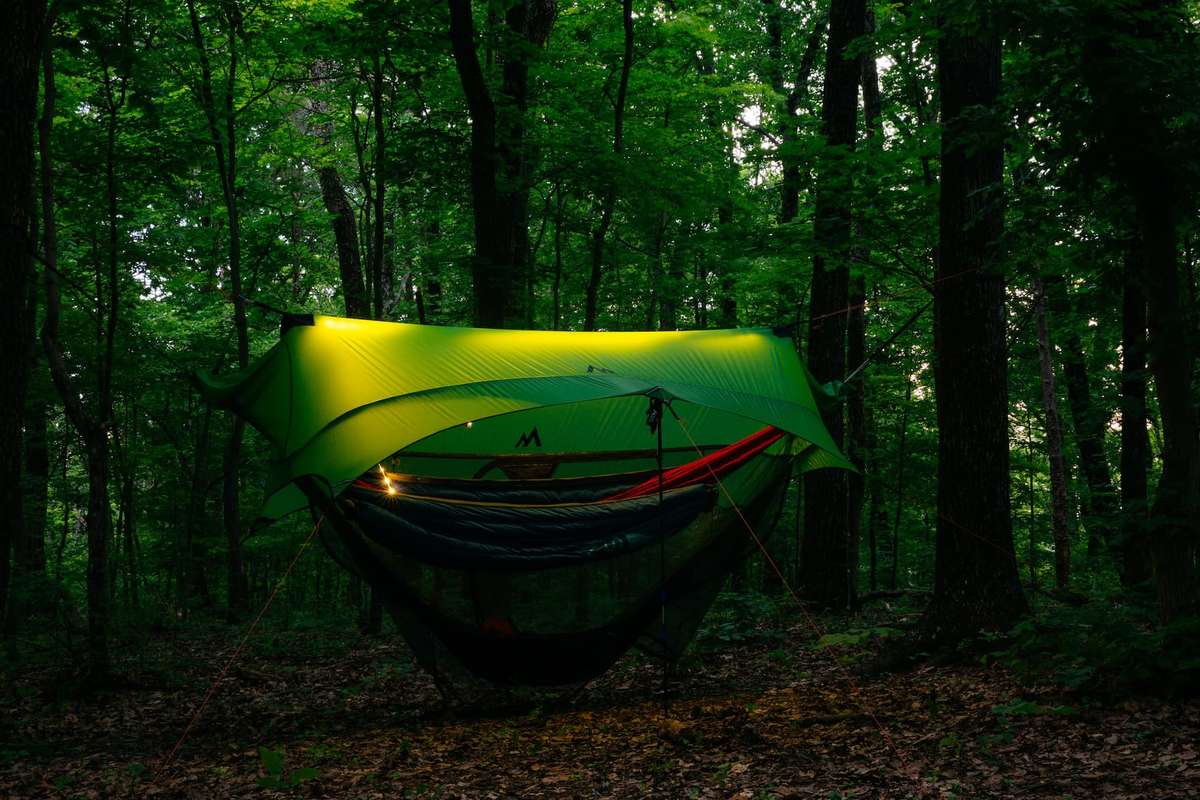 Get Light Link at Kickstarter pricing — ONLY in the survey!