Ember is set to come in two different styles - the Jacket and the Pullover.


Here's a summary of the differences between Pullover and Jacket!
Jacket is full zip with an insulated hood; Pullover is half zip with an insulated collar.
Comfort Temperature Range will go lower for the Jacket and higher for the Pullover. Pullover will be comfy down to 45° to 48°F (without heat) and 15°F to 19°F (with heat) and we expect the jacket to be comfy down to 40°F to 44°F (without heat) and 9°F to 15°F (with heat).
Jacket will have 2/3 breathability on the side; Pullover will have full breathability on the side.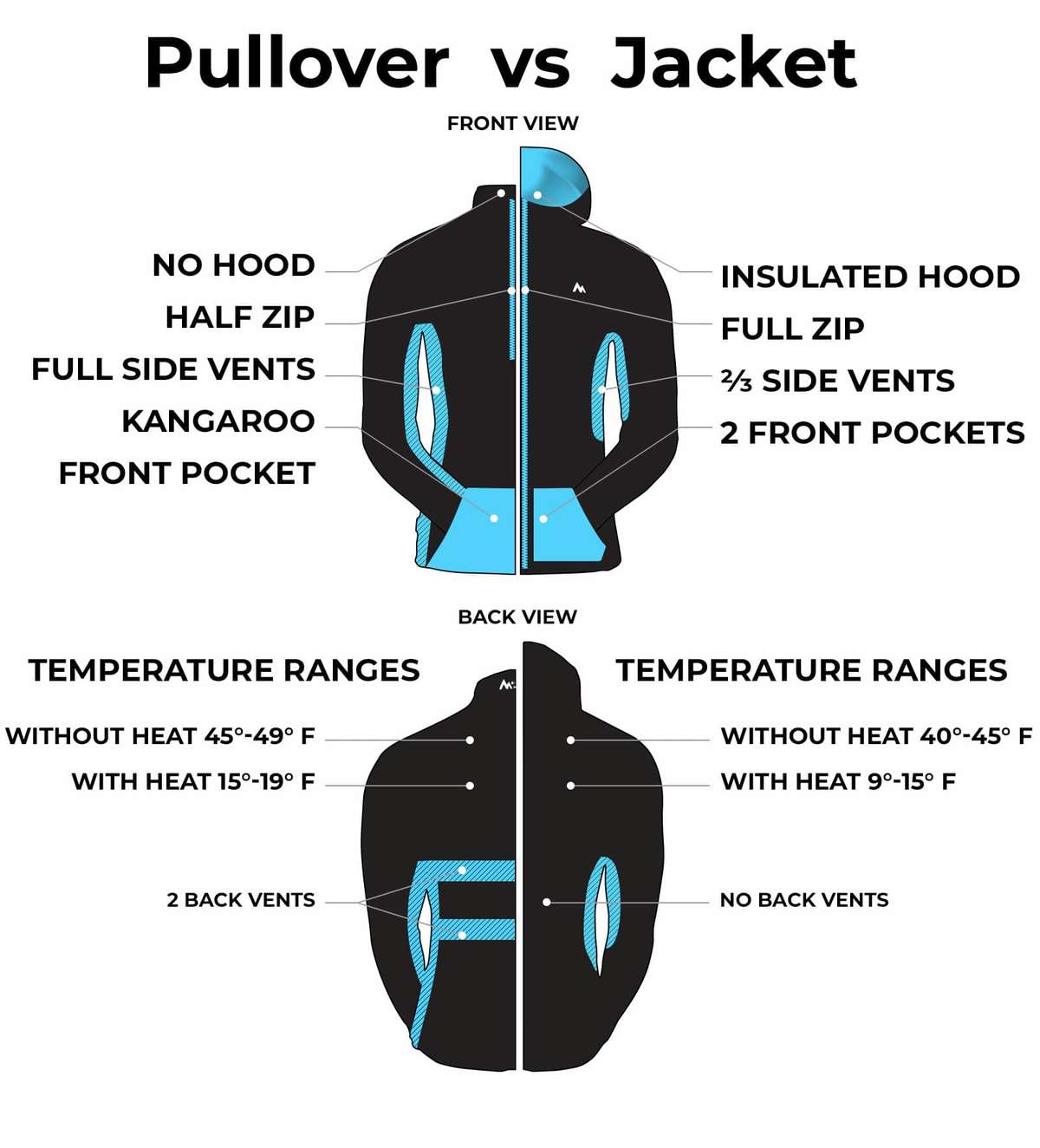 REALITY IS, there are a lot of similarities in the Jacket and the Pullover.


The core concept of Ember is the same between the Jacket and Pullover, Instant Heat You Can Feel + Breathability to keep you from Overheating. The foundation and components of both styles are very similar, let's break them down!


Both Have:
Zippers are YKK
All Fabrics are 4-way stretch (Shell, Liner, Fleece)
5 Graphene Heat Panels are positioned in the same locations
The core fit patterns for the will be the same.
ALSO, we did tweak the Male & Female fits to make sure they work better with your body.


We all know that the number of body type variations in this world approaches infinity 🤓 that being said here are a few of the obvious differences between the Male Centric Fit and the Female Centric Fit:
In the male fit is not boxy but it's definitely not a tailored suit.
In the female fit if you like tight form-fitting, you'll probably want to drop a size. If you like to feel feminine with room to move - you should pick your normal size.
In both the male and female we have longer than standard arm lengths making sure you'll never have sleeves riding up your arms. The front of Ember will cover your belt line and the back will got to around mid cheek. (the only thing we half a$$ at Sierra Madre 😉)
Remember, you'll have one free size exchange to make sure you get the PERFECT Ember fit!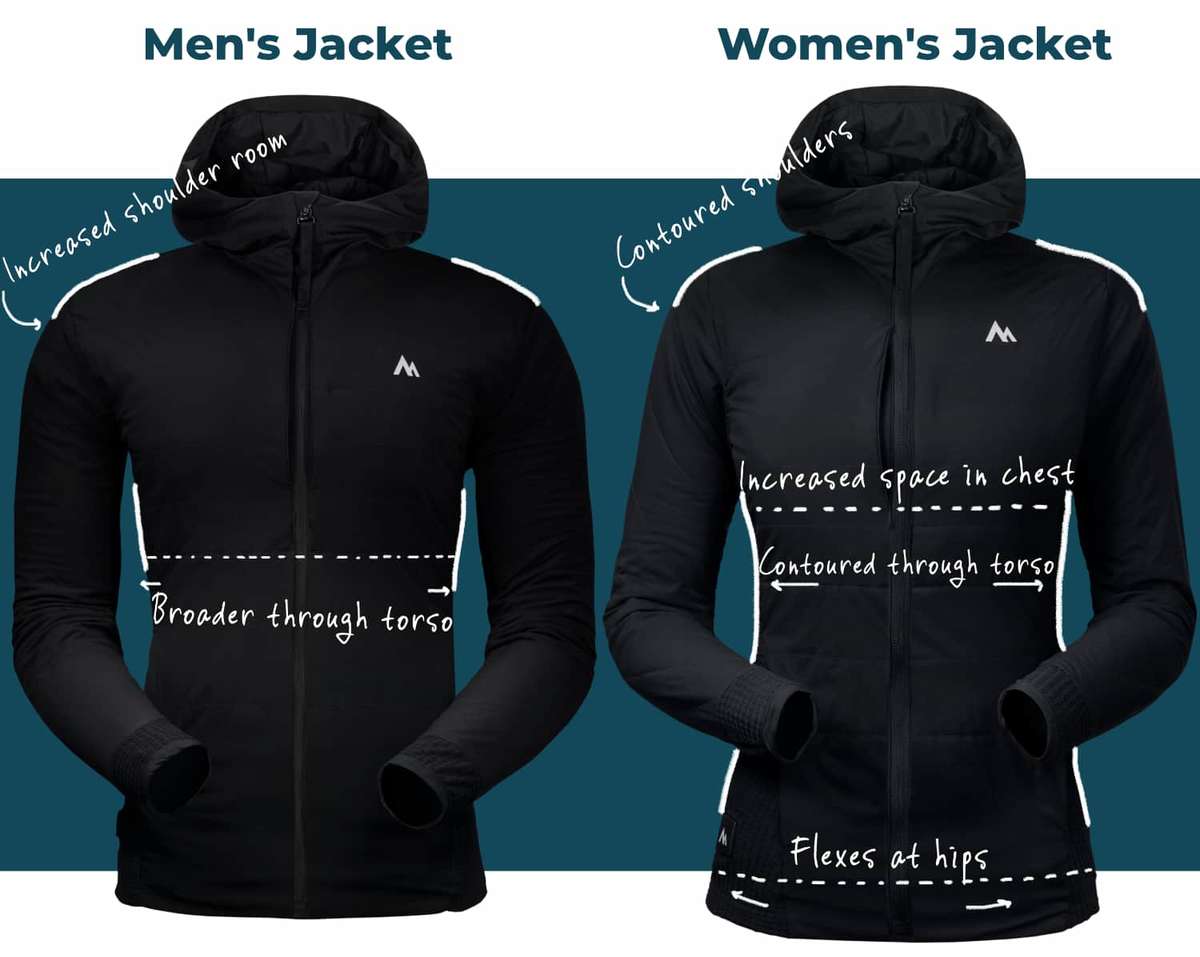 WANT TO DOUBLE CHECK? Here's how to double check your size.
If you'd like to be 100% sure on your size, who could blame you!? Just watch this video, grab a flexible measuring tape (or a string) and make your measurements.


If your measurements don't line up EXACTLY don't stress! Pick the closest size according to how you like your jackets fitting (tight or loose) and go with that!


(Pro Tip: If you don't have a flexible measuring tape, don't worry, grab a string and find your two measurement points and then measure that with a normal tape measure 😎)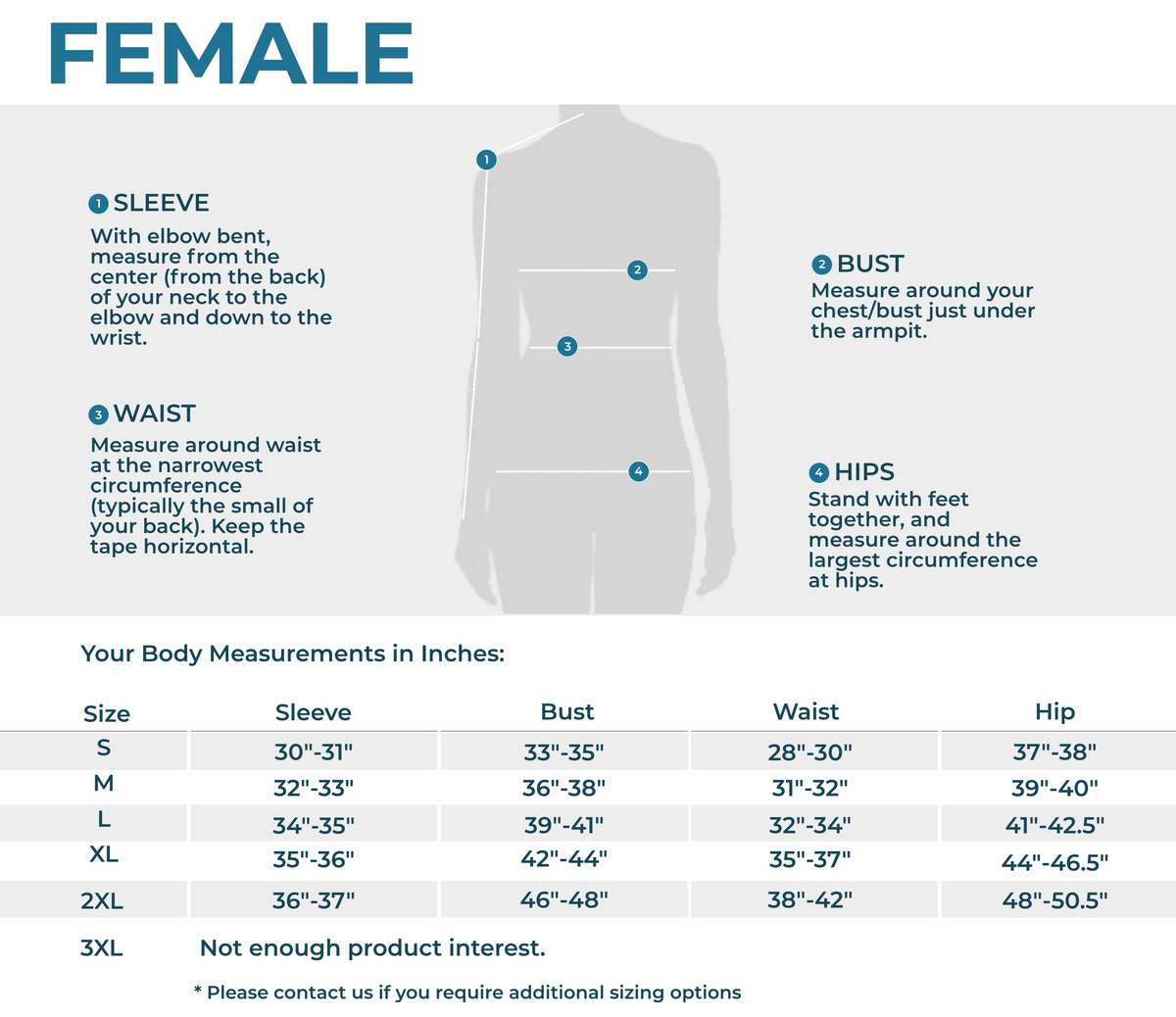 During the post-campaign survey only, you can upgrade your Power Pack UL to an XL for just $59 (24% off MSRP)!

Or, if your reward doesn't include a Power Pack you can add one here at backer-only pricing!